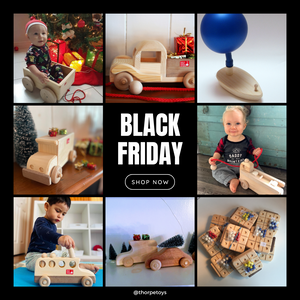 Lots of people have been contacting us to ask if we will be having a special Black Friday/Cyber Monday deal.
The answer is yes. 
Click through for details.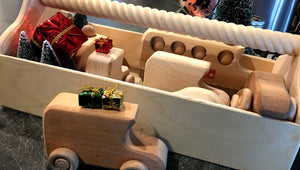 It's Toy Season and we are so excited to be setting up for our busiest time of the year. Every weekday until early December, we'll be featuring one of our handcrafted, natural wooden toys and offering a deal with it. So you can learn a little more about the toys we make in our work shop and maybe make the holidays a little easier.